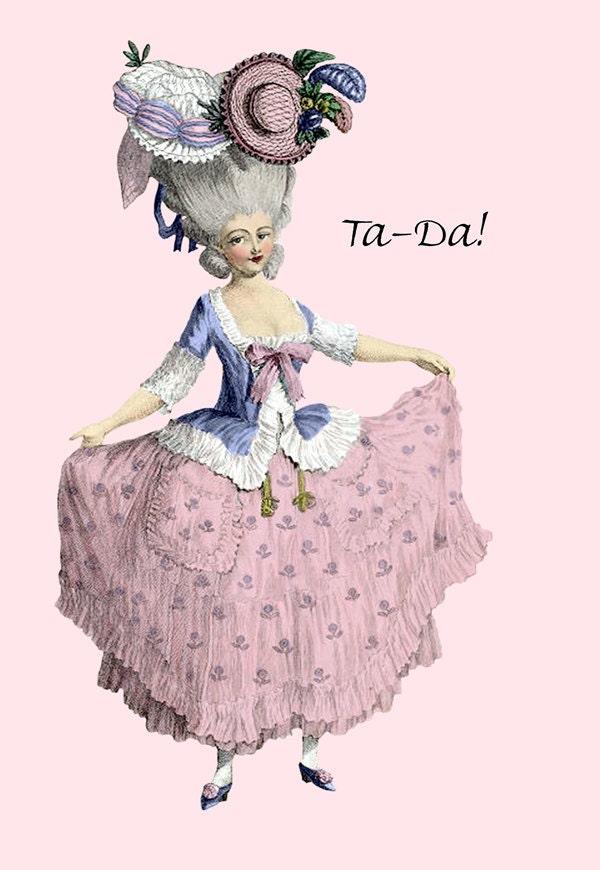 April 1, 2018
April Fool's Day AND Easter, all on the same day. Wow! In honor of that I'm making today "TA-DA! Day," because our Pretty Girl (above) looks like an Easter egg in all her pink and blue and many hats.
When I was young, every year before Easter my Aunt JuJu would take me shopping at her favorite department store for a pretty new Easter outfit to wear to church on Easter morning. My dad gave her the money for whatever she bought me, the only caveat being that there had to be a fashion show with me modeling each and every outfit for him when we arrived home. 
I would run upstairs with the bags full of pretty new clothes and put on my favorite new outfit. I slowly descended the stairs, ala Loretta Young, while daddy sang the song, "A Pretty Girl Is Like A Melody..." and he would ooh and ahh as I modeled each outfit for him and I would curtsy and say, "Ta-Da!" with every turn. He always made me feel so pretty and proud and he would say to JuJu, "I don't know how much that cost, but she looks like a million bucks, so whatever you paid, it's worth it." 
He's been gone from us for many years now, but I always remember the little fashion shows from Easters past. So go out today and make some "TA-DA's" of your own. Happy Spring!